Gocek, a popular place for yacht enthusiasts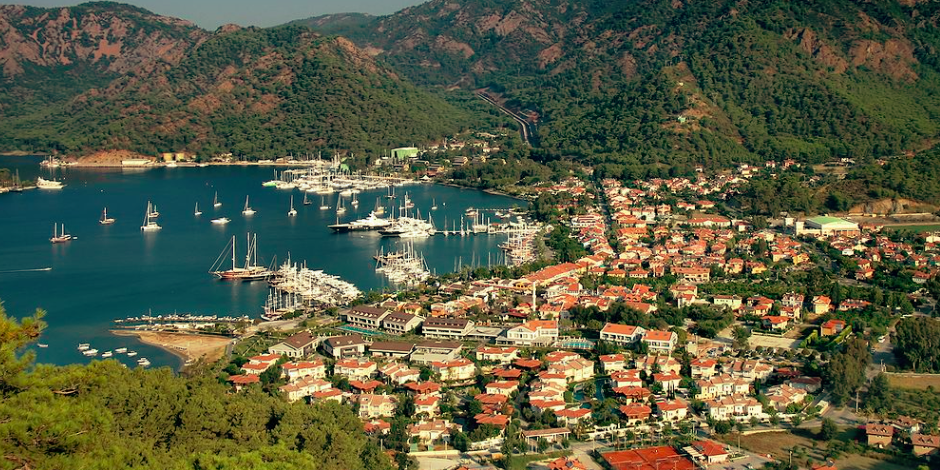 Gocek is a small coastal town located in the Mugla province of southwestern Turkey. The town is a popular destination for tourists, thanks to its beautiful coastline, picturesque marinas, and stunning natural scenery. Gocek has a population of approximately 5,000 people and is located just a short drive away from the city of Fethiye.
The town of Gocek has a rich history that dates back to ancient times. It was once a bustling port town and was an important trading hub in the region. Today, the town has transformed into a modern tourist destination, but it still retains much of its historic charm.
One of the main attractions in Gocek is its beautiful coastline. The town is located on the edge of a bay, and its crystal-clear waters are perfect for swimming, snorkeling, and diving. The area is also home to several beautiful beaches, including Inlice Beach, a long stretch of sand that is popular with both locals and tourists.
Another popular attraction in Gocek is its marinas. The town is known for its high-end yacht clubs, which attract wealthy tourists from around the world. The marinas are surrounded by beautiful restaurants and cafes, and they offer stunning views of the surrounding coastline.
For those who enjoy outdoor activities, there are plenty of options in Gocek. The town is surrounded by beautiful forests and mountains, and there are plenty of hiking and cycling trails to explore. The area is also home to several beautiful waterfalls, including the famous Saklikent Waterfall, which is a popular destination for tourists.
One of the most unique features of Gocek is its proximity to several important historic sites. The town is located just a short drive away from the ancient city of Tlos, which dates back to the 2nd century BC. The ruins of the city include a theater, a stadium, and several temples, and they offer a fascinating glimpse into the region's rich history.
Another important historic site near Gocek is the Lycian Rock Tombs. These tombs are carved into the side of a cliff and date back to the 4th century BC. They are an important part of the region's cultural heritage and are a must-visit for anyone interested in ancient history.
Despite its small size, Gocek offers a wide range of accommodation options for tourists. The town has several high-end resorts and hotels, as well as more affordable options like guesthouses and hostels. There are also plenty of restaurants and cafes in the town, serving a wide range of cuisine from around the world.
In conclusion, Gocek is a beautiful coastal town in southwestern Turkey that offers a wide range of attractions for tourists. From its stunning coastline and beautiful marinas to its historic sites and outdoor activities, there is something for everyone in this charming town. Whether you're looking for a relaxing beach holiday or an adventure-filled trip, Gocek is definitely worth a visit.